Book your Surprise Proposal in Venice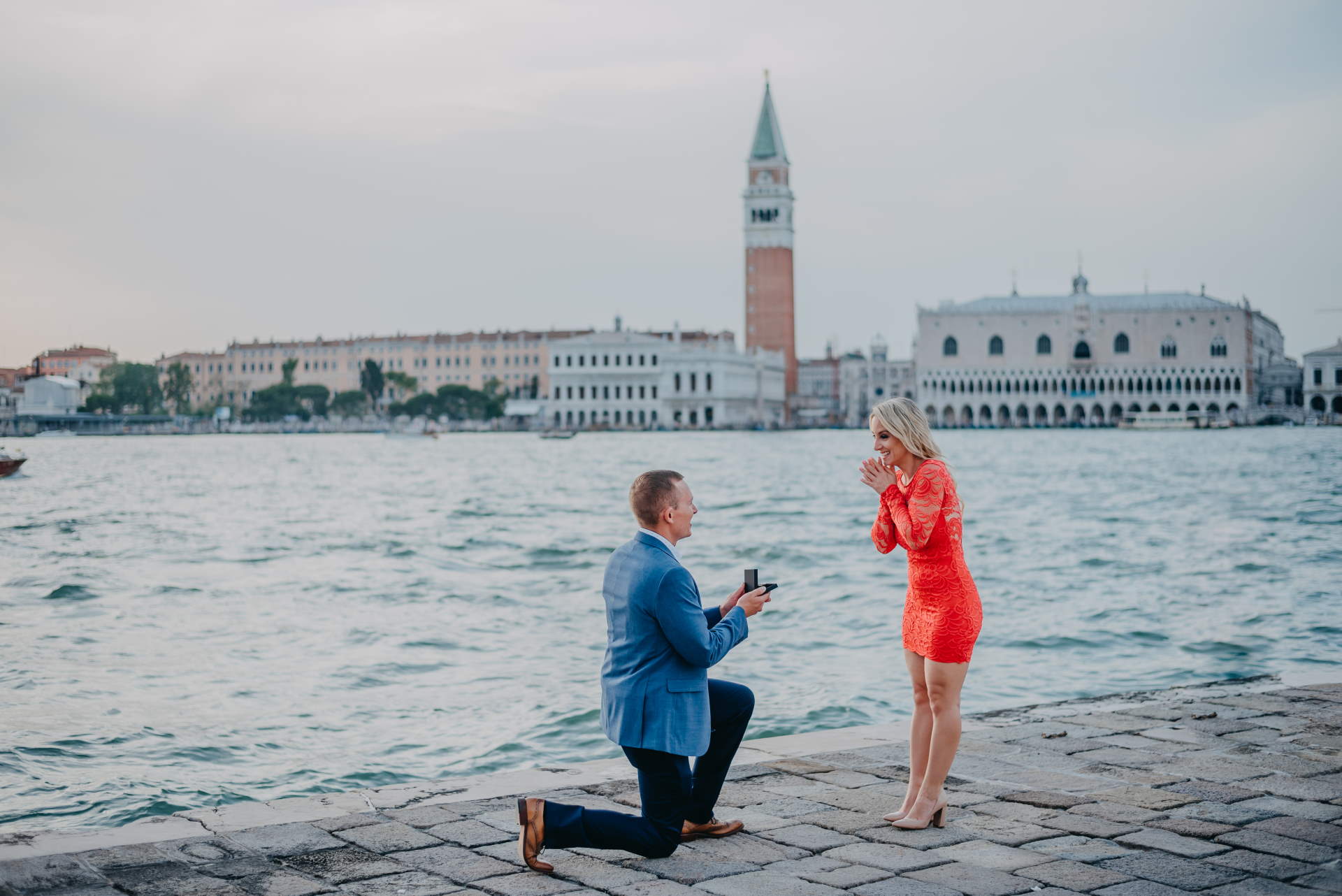 Jacob was looking for a professional photographer in Venice to capture his surprise proposal and sent me a request for a photo service. After discussing some details he made a decision to book 2 photo shoots in 2 diffrenet days: first photo shoot for an actual proposal, the time slot was close to the sunset in order to have nice and soft light, and the second one the day after for engagement pictures.
Plan for a surprise proposal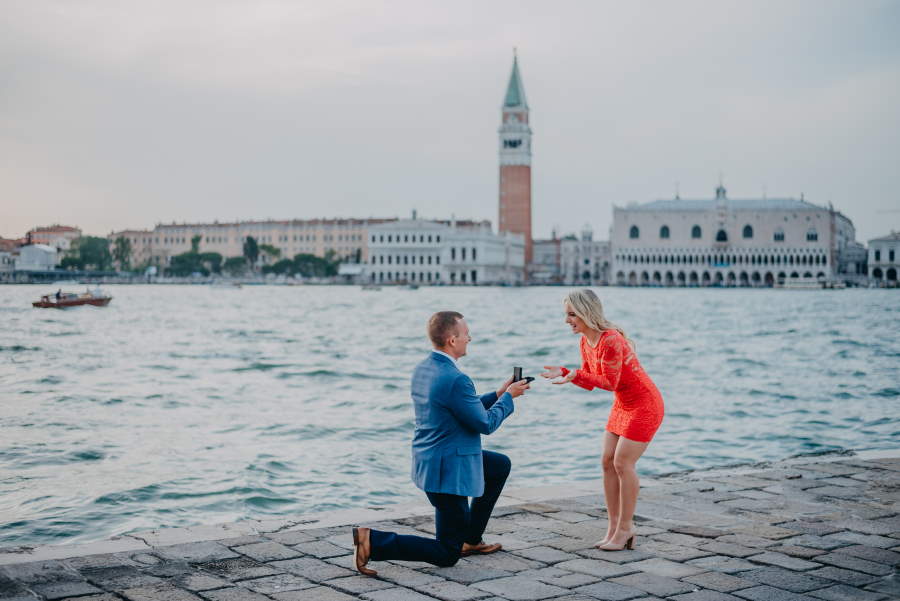 Jacob decided to propose to his girlfriend at St George's Island. It is a great location for a surprise proposal. The island is located not far away from the main part of Venice and it's rather easy to get there. You can get there by a water bus called vaporetto from St Mark's Square or by a water taxi from your hotel or any other location. Jacob decided to book a wooden water taxi as it was a special day. Some days before we exchanged pictures with him to recognize each other on the location. I sent him the exact point from Google Maps of the place to propose and was waiting him.
He messaged me through WhatsApp when they got to the Island, so I was ready to capture one of the most important days of their lives. I was standing nearby the exact location pretending taking pictures of the landscape. St George's island is a wonderful location for a surprise proposal in Venice because it's not crowded like the main part of the city. The other good thing that the view is amazing! You can see St Mark's Square with Bell Tower and Doge's Palace in front of you through the Canal. It's a very romantic place, and you can enjoy the view from here for hours.