Book your Proposal Photo Shoot in Venice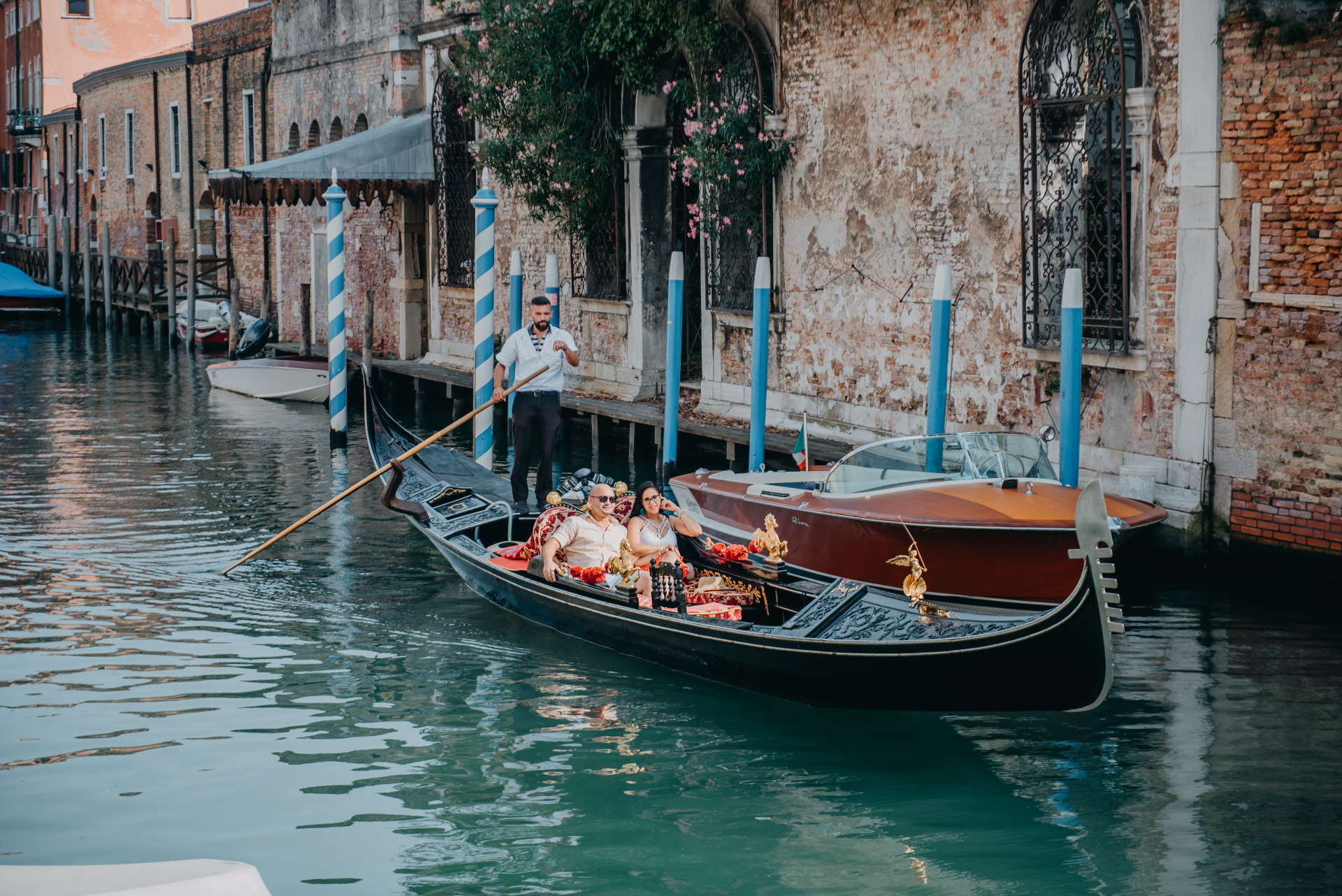 Mohamed contacted me at the beginning of July. He was planning to propose to his girlfriend while they were visiting Venice on September. He was looking for something romantic and unusual. Proposal on the gondola was a great suggestion for him. It was a really great location for a proposal. After he booked with me, we started planning details of his proposal.
Can you help me to arrange a proposal on the gondola?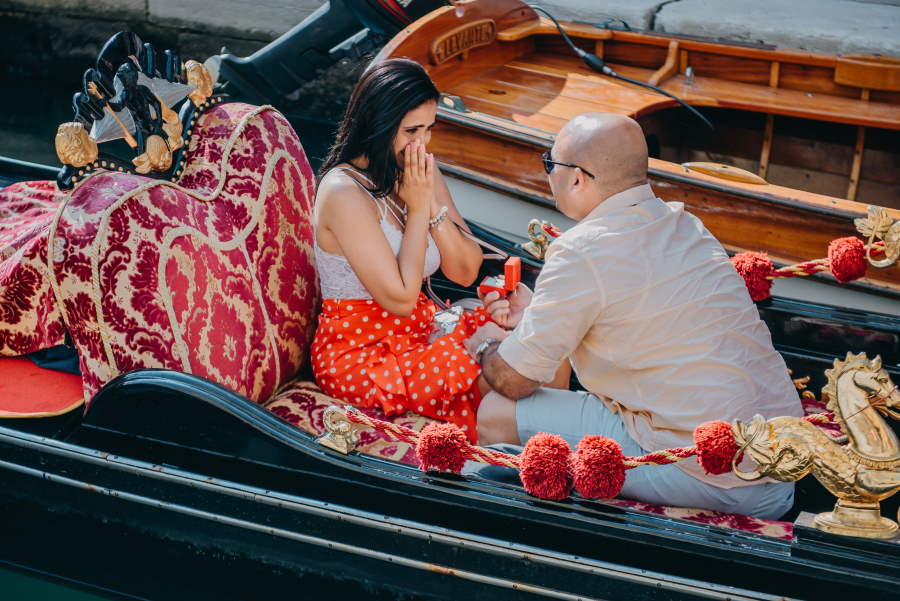 Yes!!!! Of course, I can! We choose a gondola station with Mohamed as the meeting point. He wanted to propose to his girlfriend after about 10 minutes of the ride. The route of the gondola depends on the gondola station. The gondolas make a circle coming back to the starting point. It's very important to know the exact route to plan the proposal. You can trust me, I know them very well and can help you to choose the right spot for your proposal in Venice. I sent to Mohamed the location of the bridge from Google Maps. After that bridge I was waiting him with my camera, ready to capture the moment.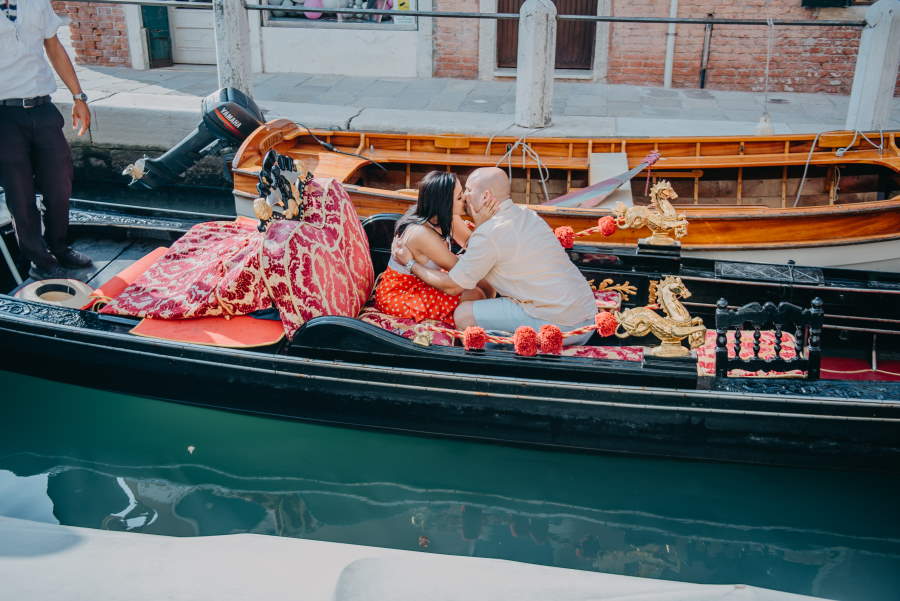 They were coming in Venice from Milan and Moe said to his girlfriend that he has booked a gondola tour. Actually we were planning to make the proposal close to the sunset when the light is so soft and beautiful. Checking the forecasts some days before we saw that there was a big probability of the rain. We rescheduled his proposal photo shoot and the arrangement for the gondola for the noon. We were using WhatsApp application to communicate with Moe. Venice is like a labyrinth. Sometimes you can be lost in this beauty. He texted me when he was close to the meeting point. I had a picture of him and his girlfriend, and he had a picture of me. We recognised each other without problems and after they took the gondola ride.