Book your Photo Shoot in Venice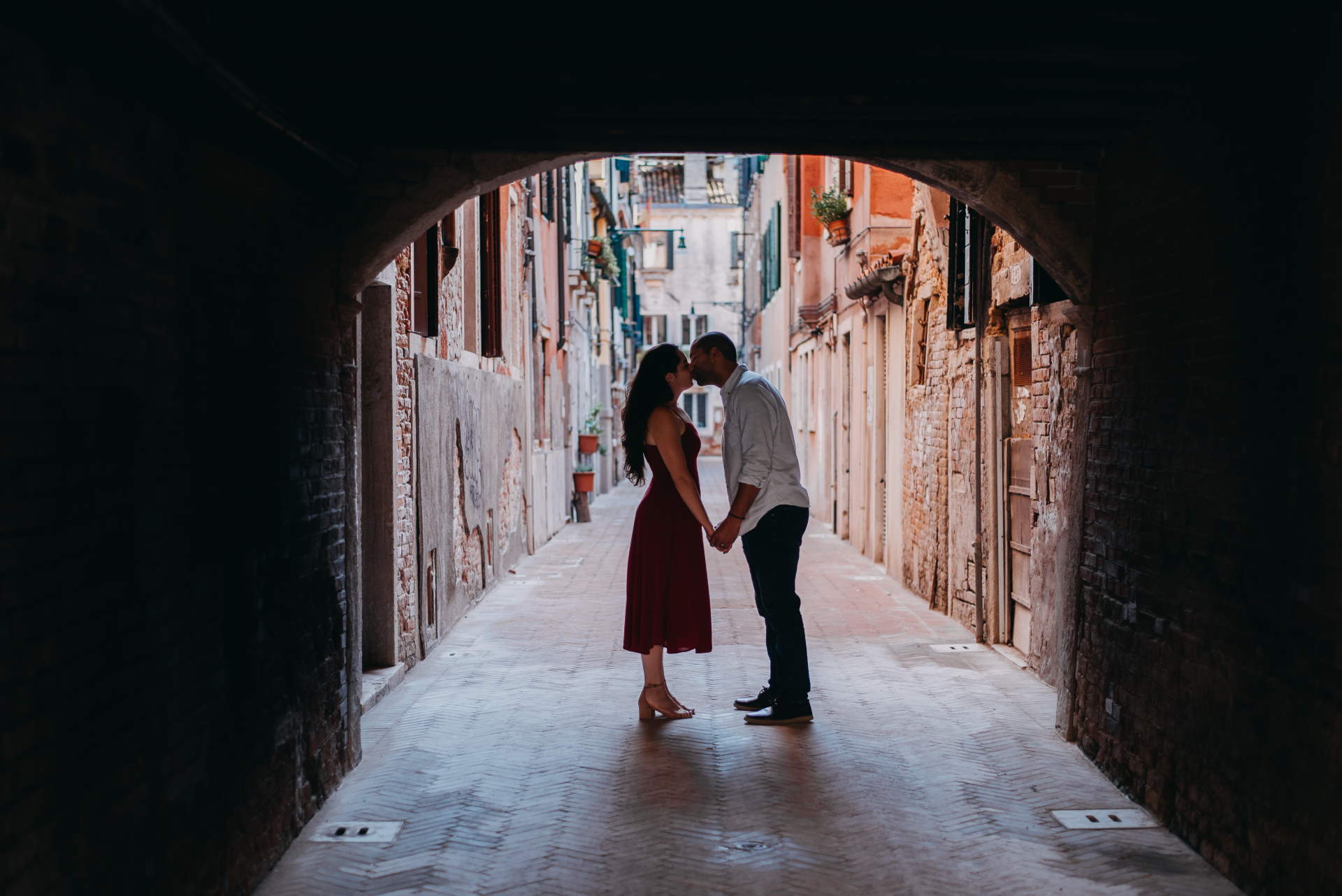 Adrian and Joshua were visiting Venice during their honeymoon. Some months before I was contacted by Joshua's brother-in-law. He was thinking about a photo shoot in Venice as a wedding gift for the couple. It was a great idea. After discussing some details, he booked a shooting in Venice for them. It wasn't first time that somebody was looking for a photo session as a gift. Now I have gift cards for different packages that you can purchase and give them like a present for your friends or relatives. Hiring a professional photographer in Venice is a unique present!
Can we take pictures on the afternoon?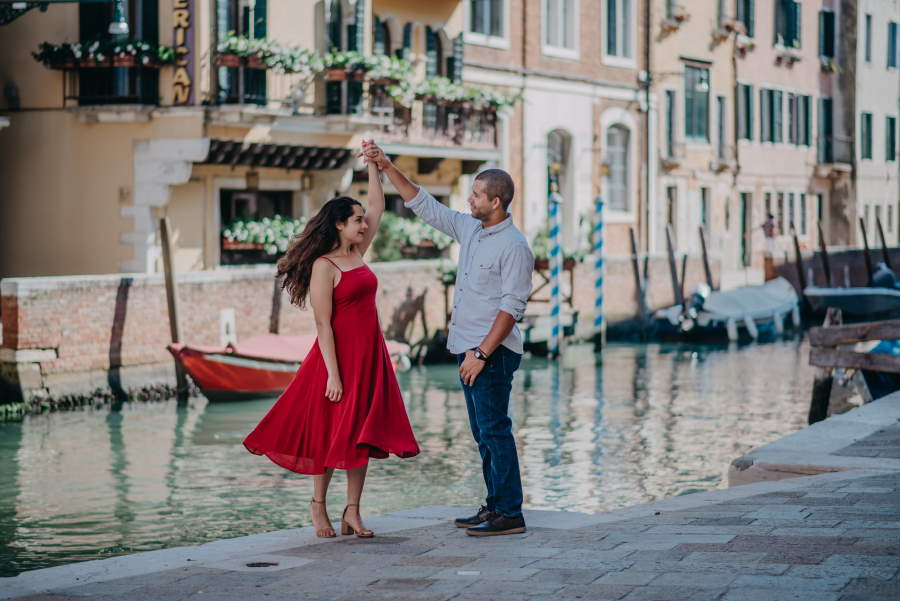 The couple was coming in Italy after a long flight from the USA. The first question that they asked me was if it was possible to get good pictures without crowds of tourists on the background during the afternoon. Yes! In the afternoon I shoot in a very nice and authentic area called Dorsoduro. It's full of different cozzy streets, small bridges and water canals. There is also a very cool spot with the Grand Canal and church Santa Maria della Salute on this area. This area is not so touristic and busy like locations at St Mark's Square or nearby. So, you can really enjoy the photo shoot and see the real beauty of Venice. Trust your vacation Venice photographer and you will see a lot of hidden places that you could never found alone.
We met with the couple near Academia Gallery and started from there our photo shoot. The weather was perfect, and we were walking around this amazing area, talking and having fun. I advised them some good restaurants and bars in the city because it's rather hard to choose the right one with authentic and traditional cuisine and excellent quality. They were curious to know about some dishes that they should taste in Italy and I gave them some suggestions. I always give my clients some tips for the best exploration of Venice, specially if it's their first time in the city.